To catch up with the rising mobile shopping trend, SHOPLINE has optimized the storefront mobile interface, merchants can now upload smaller shop logos for the mobile version.
Let's take a look:
1. Setup in the Admin
Step 1
You are not required to leave blank spaces around your logo. You may crop out the blank spaces around before you upload the logo. (See image below)

Step 2
"My Brand" > Scroll down to "Mobile Logo" > Click "Upload Image" button to upload your mobile logo

2. Storefront layout
A. Mobile logo
Unlike the current mobile mode where the shop logo is scrolled away, the smaller mobile logo will be fixed on the top banner. This new interface spares up more spaces for shop content, the layout would be aesthetically improved as well.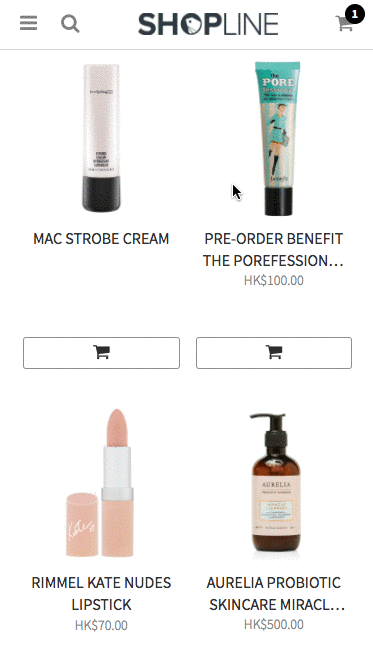 B. Optimized left sidebar display content
"Shopping Cart" and "Search Product" functions are placed on the top banner after optimization. Other functions such as "Switch Language", "Switch Currency" and "Contact us" are instead placed in the left sidebar along with product category pages.
This arrangement helps customers focus browsing products without being distracted by the buttons on top. They click on "Menu" button only when they need to switch currency, language or contact merchant.
Meanwhile, customers can quickly navigate to the associated product page after "Menu" button. This greatly smoothens the shopping process, in the hope to increase customer orders.