The Facebook Comment plugin lets customers leave comments on a Product Page using their Facebook account, as well as share their comment activity with their friends on the social media site.
A.
SHOPLINE Admin Settings
Confirm your plan of store and start using it
in the upper right corner of the store backstage, go to "Hello, OOO" > "My Subscription & Billing" to view the store's plans and modules.
If you see the screen as below, there are "Paid" and "Module" in the "Plan Subscription" section. Please confirm whether your store has a "e-Commerce" plan. If so, you can go to step 2 to set it up.



If you see the screen as below, the "Plan" in the "Current Plan" is Basic, Advanced, Premium, O2O, or Enterprise. Please confirm whether your store has a

"Premium/O2O/Enterprise"

.


If so, please go to [App] > [App Store] in the left-hand menu to install the features.

*Merchants of e-Commerce please go to [Channel Integration] > [Facebook] > [Facebook Developer Account] > toggle [Facebook Comment] on.

Go to Facebook Comment Setting
Enable "Facebook Comments Plugin" on product page
Please input your Facebook ID. If you have previously used a Facebook account to set up "Customer Facebook Login" for your store the system will automatically use this account. If you wish to use different Facebook accounts for different functions, please check this FAQ.
As the use of only one Facebook account is permitted, if you use a different Facebook ID used for Facebook Comment Setting the system will also automatically change the ID in [Customer Management] > [Customer Settings] > [Customer Facebook Login] to the same as that used for Customer Facebook Login.
After completing the setup, you will now be able to see the Facebook Comment Box on your storefront's product pages.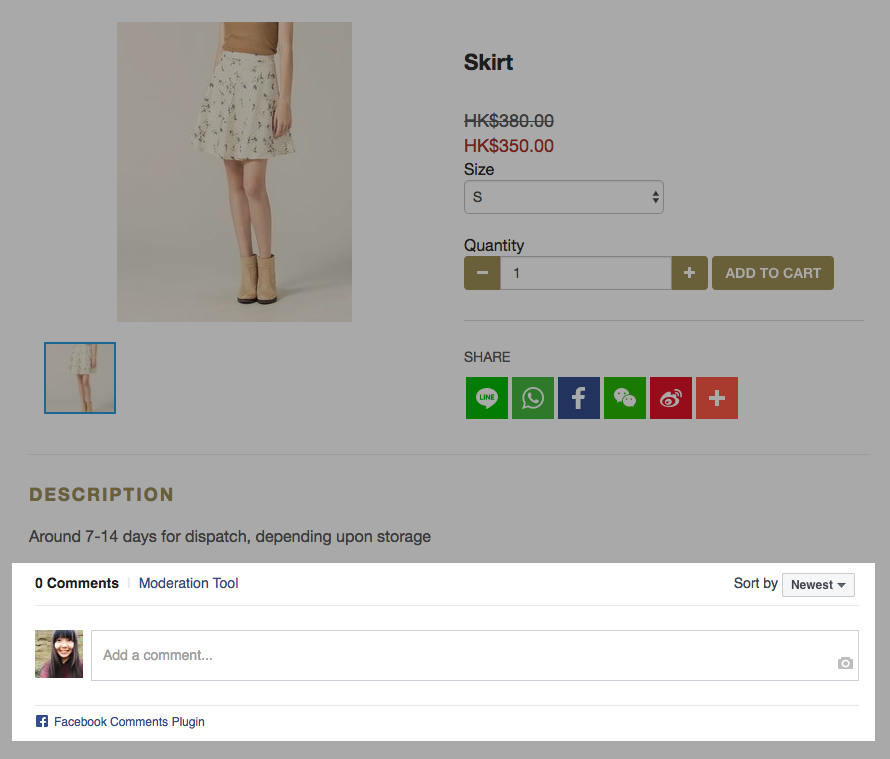 Click the "Moderation Tool" , there are 2 ways to navigate it :
For further feature, please check Facebook Comments Plugin document.
B.
Facebook Comment Notification Setting
1. Go to https://developers.facebook.com/tools/comments
2. Choose your Apps, and click "Settings" on the top of right.

3. Click "Moderators" to setup an account becoming the moderator of your comments to receive messages.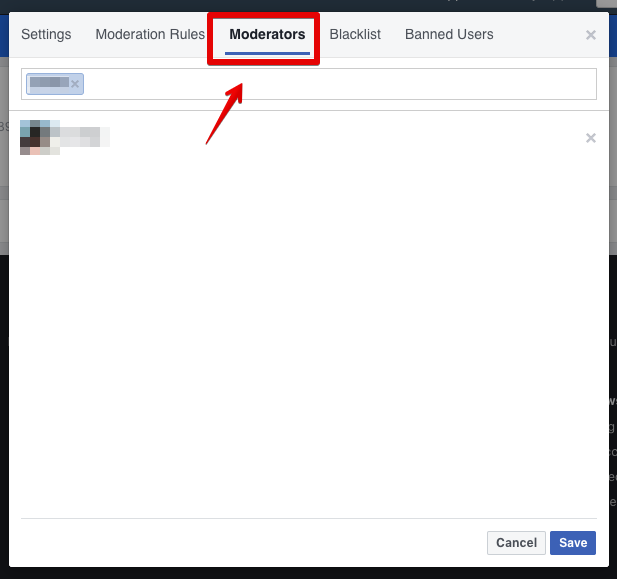 C.
Open Facebook Moderation Rule
1. Please log in to Facebook for Developers: https://developers.facebook.com/tools/comments, and choose the correct Facebook App ID

2. Click "Settings"

3. Click [Moderation Rules] > set [Moderation] from [Public] to [Closed] then click [Save].
Please set the time to verify the comment, it will only be visible to the commenter until a moderator approves the comment.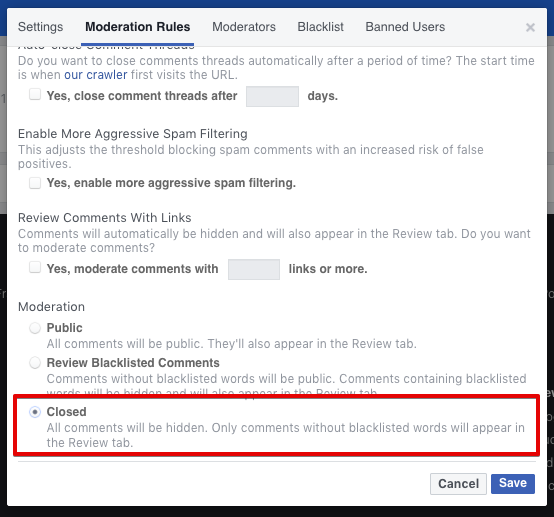 * Before moderator approving the comment, it would be shown up to commenter who published it by themselves, the others couldn't see it.
* If you open the moderation rules under the comments which were published, these comments could be hidden after setting up "Closed" moderation.