After setting up the Facebook Comment Plugin, customers can comment on the Product Page using their Facebook account directly. Customers can choose to share their comment activity with their friends on Facebook as well.
SHOPLINE Admin Settings
Admin >"Shop Design" > "Design" > "Advanced Settings" > Enable "Facebook Comments Plugin" on product page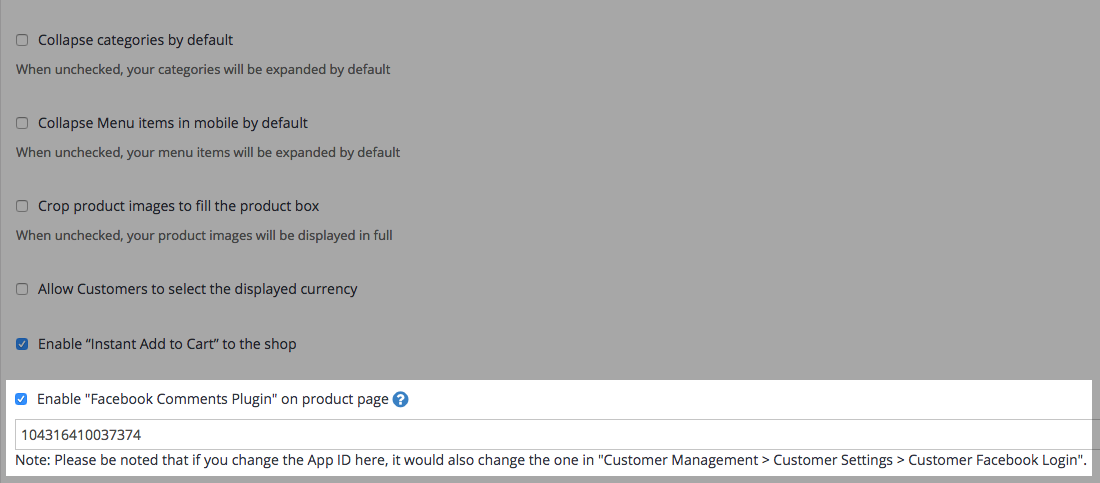 Please input your Facebook App ID. If you used to set up "Customer Facebook Login" in your shop, the system would use the same ID automatically; else if you don't have one set of App ID, please check this FAQ for setting.
Please be noted that if you change the App ID here, it would also change the one in "Customer Management > Customer Settings > Customer Facebook Login" as we only allow one set of ID in one shop.
After the setting, you can see the Facebook Comment Box on every product page on storefront.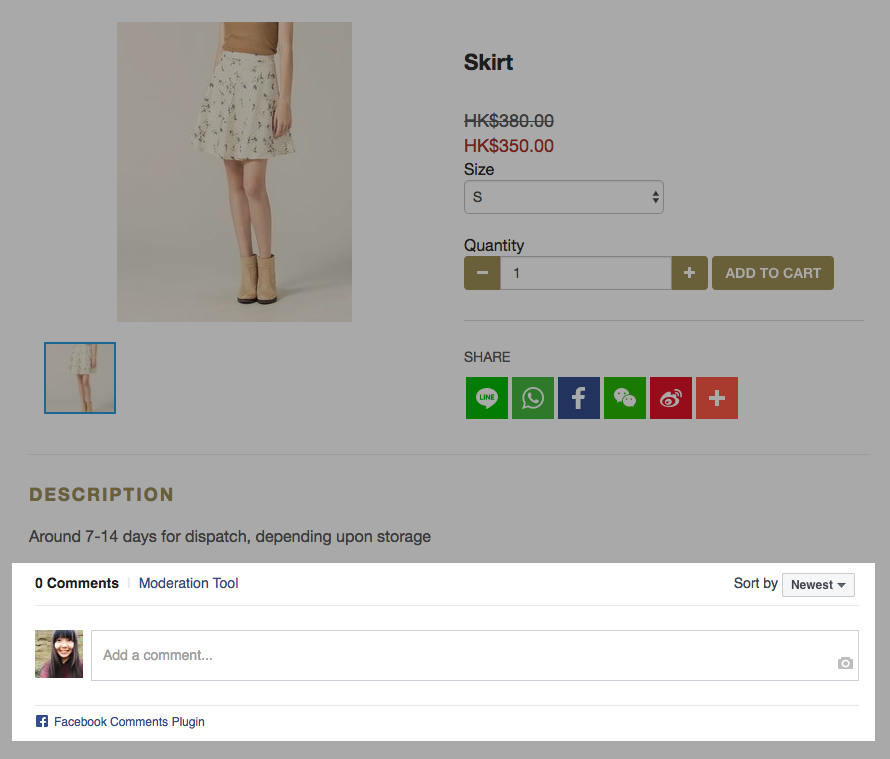 Facebook Comment related settings and management
You can use the following method to manage comments and change the settings:
App-based moderation view: Go to https://developers.facebook.com/tools/comments. You will get a list of all your Facebook apps, which lets you moderate all comments associated with each app.

Page-based moderation view: Click the Moderation Tool link next to the comments box. The view only shows comments posted to this webpage (URL).
For further feature, please check Facebook Comments Plugin document.