You can set a full-screen ad that appears when the user opens the app. Once the ad is set, customers can open the app to view the content or campaign you set. ShopperApp currently only supports setting one full-screen ad.
Step 1
Go to [SHOPLINE Admin] > [Mobile App Management] > [App Design], and click Setting to enter Current Template to edit the "Navigation Grid with Icon" element.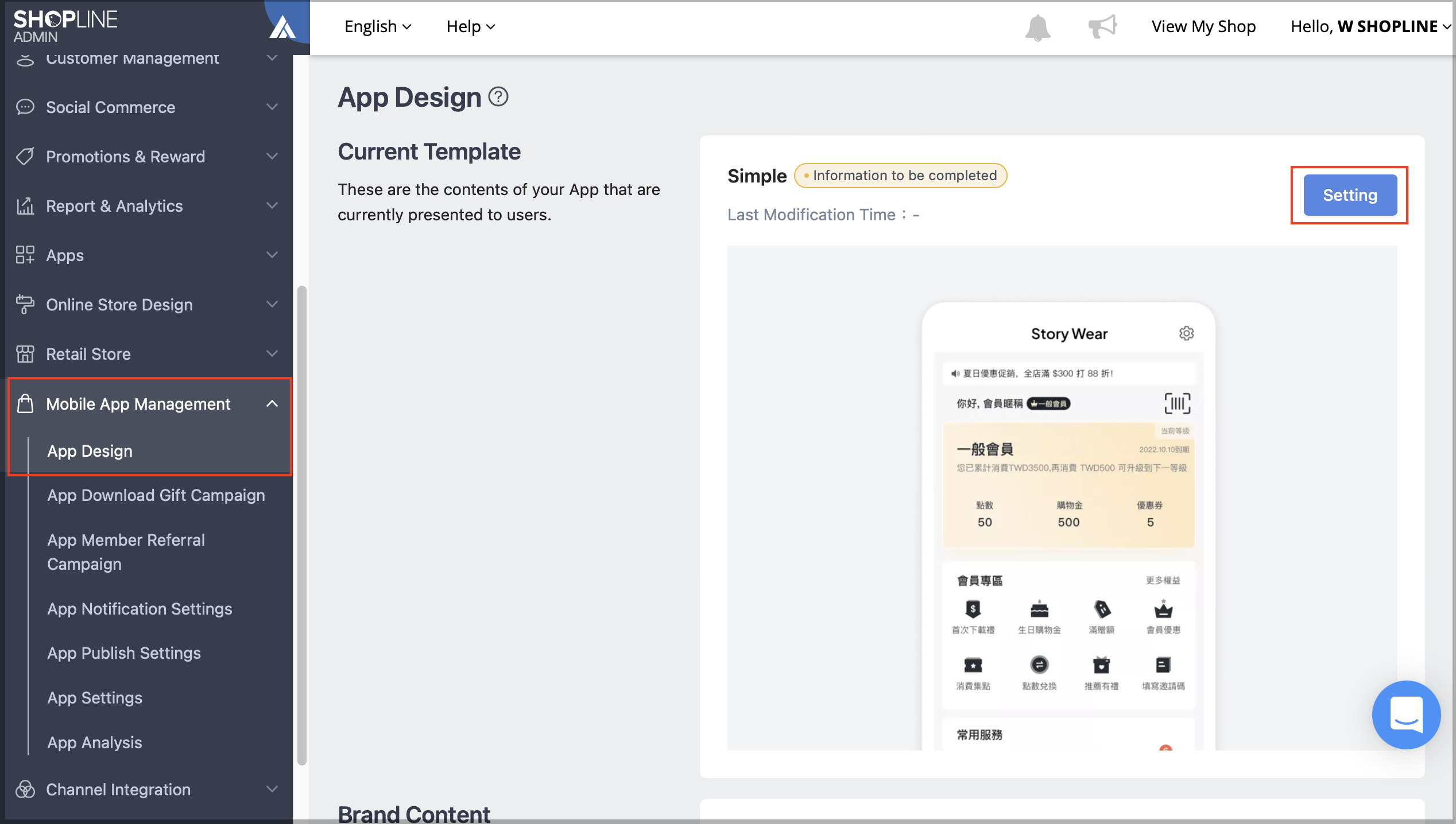 Step 2
Click the drop-down box at the top of the editing page and select Full Screen Ad.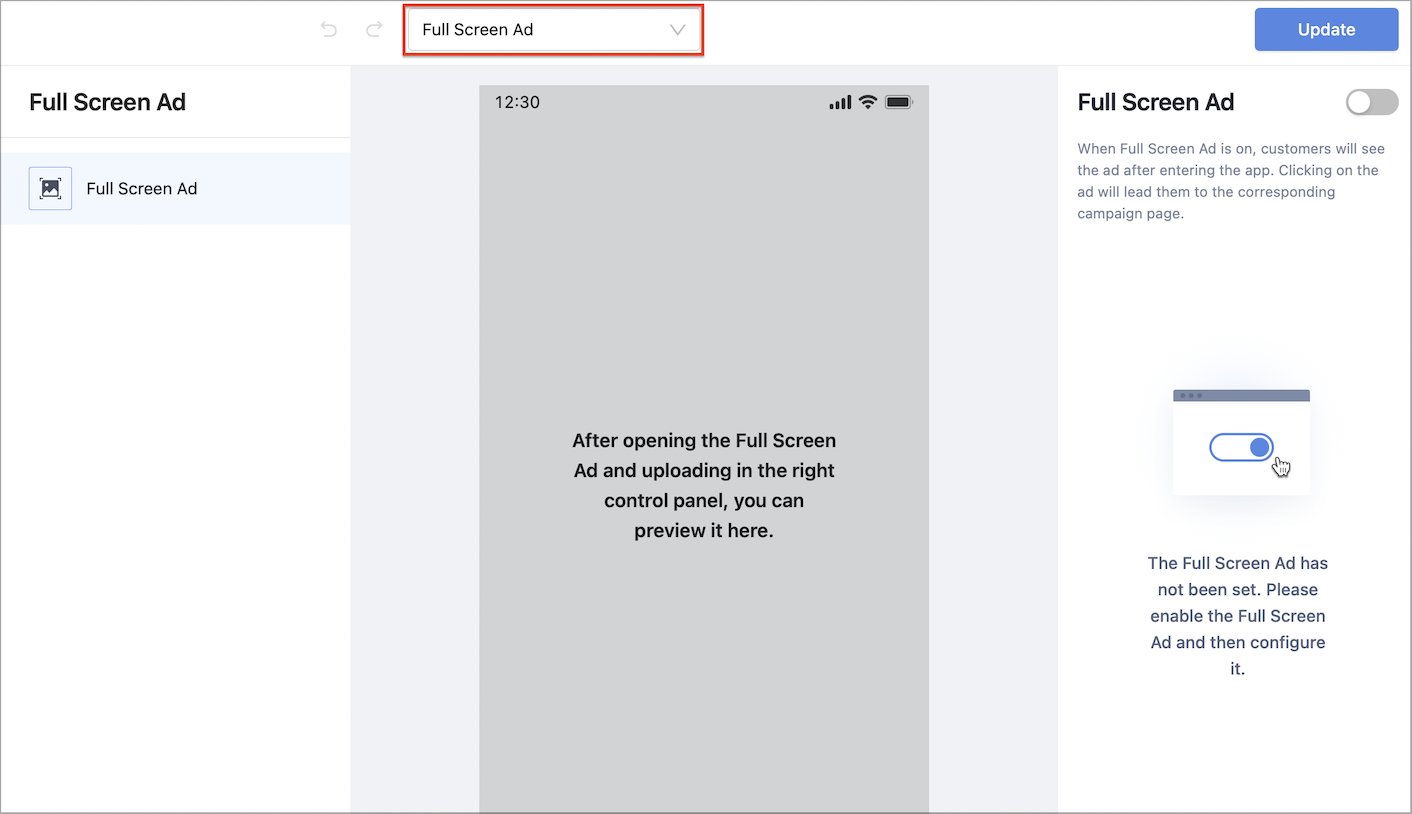 Step 3
Switch on the toggle for the full-screen ad.
Step 4
Set the ad image, jump link, and effective date. You can also set the advertisement to "Never Expires."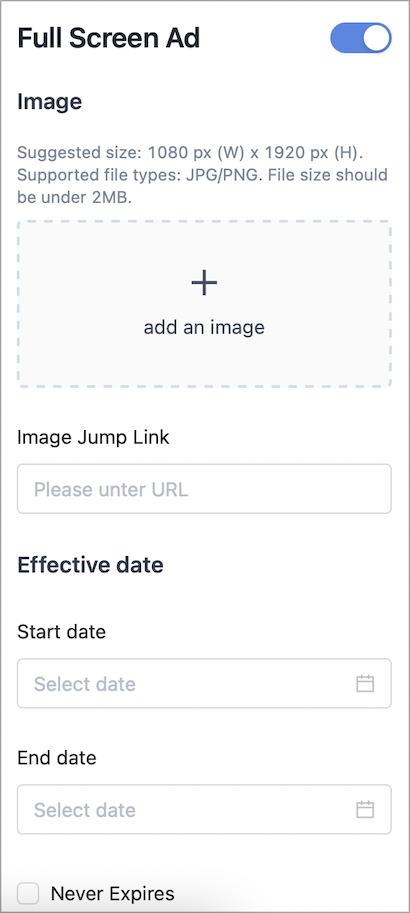 *Note: The image will be cropped at the center of the image, therefore, it is recommended to place the product or advertising message at the image center to avoid being cut by the mobile screen size.
The following are the screen sizes of some common mobile phone models:
iPhone 6s/ 7/ 8: 750x1334
iPhone 6 plus/ 7 plus/ 8 plus: 1242x2208
iPhone XR/ 11: 828x1792
iPhone X/ XS/ 11 Pro: 1125x2436
iPhone XS Max: 1242x2688
iPhone12/ 13 Pro: 1170x2532
Small Android phones: 720x1280
Large Android phones: 720x1600
Step 5
Click Update on the top right to finish editing.